Maritime Insecurity in the Gulf of Guinea: A Greater Role for China?
Publication: China Brief Volume: 15 Issue: 1
By: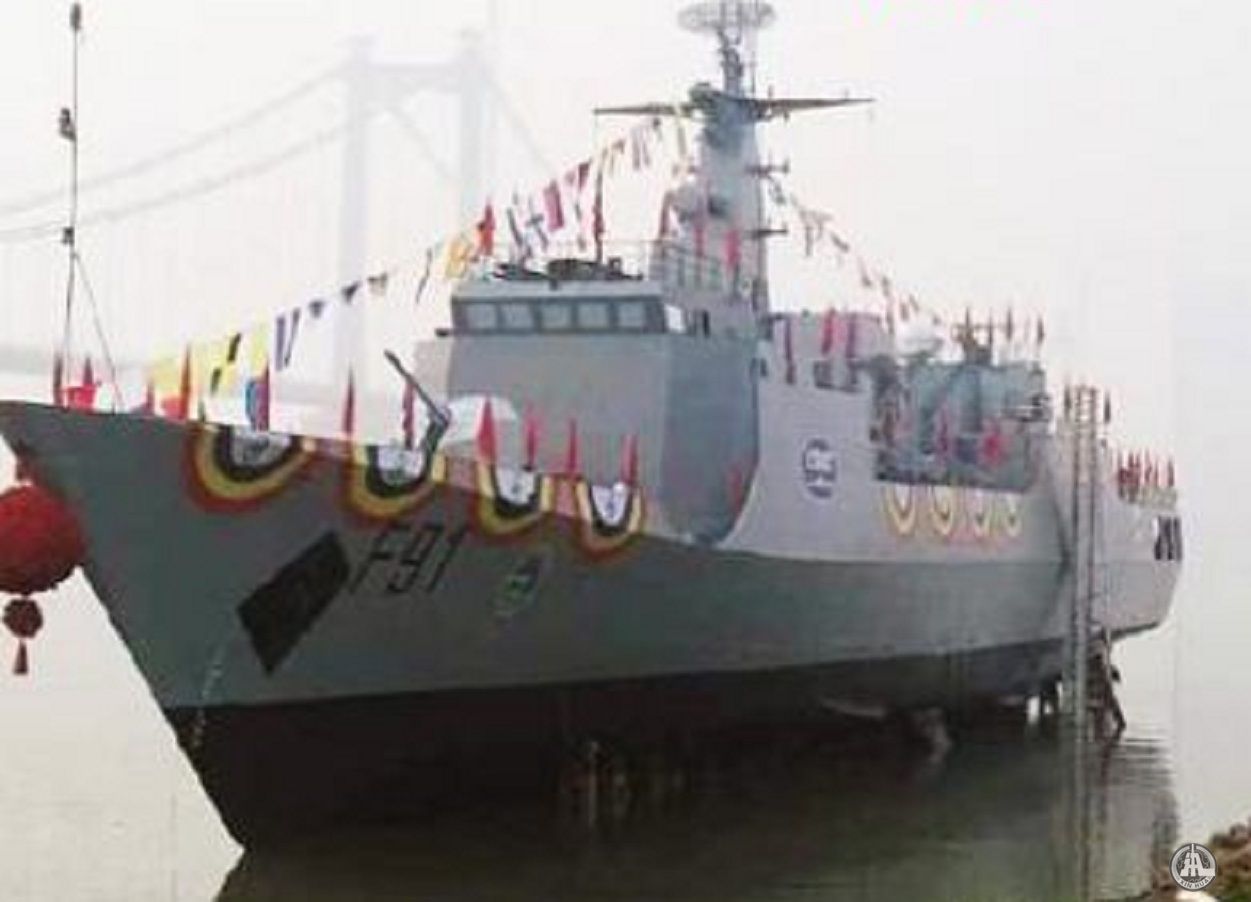 While concerted anti-piracy measures, undertaken since 2008, have steadily decreased the number of piracy attacks in the Gulf of Aden, those in the Gulf of Guinea (GoG) attract growing attention. Geographically, the GoG designates the vast Atlantic coast stretching from Angola to Senegal. The growing energy and trade relations between the region—both coastal and hinterland countries—and countries outside it hinge on the maritime security of this strategic sea-based route. For instance, the GoG region currently accounts for 10 percent of oil and 4 percent of natural gas imports to the European Union (EU); and on average, about 30 EU flagged or owned vessels are operating in the region at any given moment (Council of the EU, March 17, 2014).
In 2012, attacks on ships off the GoG for the first time exceeded the number of those carried out by Somali pirates in the Gulf of Aden (China News, June 19, 2013). Although the number of reported attacks by the International Maritime Organization (IMO) decreased to 54 in 2013, from 64 in 2012 and 61 in 2011, many attacks are believed to go unreported (IMO, March 1, 2013). The attacks in the GoG, carried out by organized networks and frequently targeting oil drillings and tankers for oil and cargo theft, have incurred significant financial costs to both coastal states and foreign investors—amounting to an estimated annual loss of $2 billion (United Nations Institute for Training and Research, 2014). Transport lines are increasingly susceptible to disruption, leading to rising insurance premiums and, therefore, have a broad impact on economic interactions between the region and external partners.
According to Article 101 of the United Nations Convention on the Law of the Seas (UNCLOS), piracy takes place only on the high seas, more than 12 nautical miles (nm) away from shore, while attacks taking place within territorial seas are defined as armed robbery and lie within the responsibility of the respective state. The attacks in the GoG consist of both piracy at sea and armed robbery, with the latter accounting for the majority. [1] This varies significantly from the attacks in the Gulf of Aden, which mostly take place on the high seas and are by law acts of piracy. The key distinction between piracy and armed robbery partly explains why the current approach to maritime crime in the GoG primarily relies on national efforts and regional cooperation, which culminated in the June 2013 Yaoundé Summit, gathering 25 GoG countries to formulate an integrated response to the growing maritime insecurity. [2] Against the larger backdrop of China's increased security presence in Africa—particularly in peacekeeping and anti-piracy operations in the Gulf of Aden—its current position and potential roles in confronting maritime insecurity in the GoG receive far less attention.
Unpacking China's Stake in Gulf of Guinea
International attention on the GoG continues to grow primarily due to increased interest in natural resources—particularly oil and gas—in the region (International Crisis Group, December 12, 2012). The region hosts a number of leading oil-producing countries in sub-Sahara Africa, including Nigeria, Angola, Equatorial Guinea and Congo-Brazzaville. The recent discovery of offshore hydrocarbon fields underlines the region's geostrategic significance. Bilateral economic ties between China and the region reflect this landscape, with growing importance attached to energy cooperation. The region also dovetails with China's strategy to diversify its energy imports.
In terms of oil imports, Angola stands out as China's second largest oil supplier and represents approximately 14 percent of China's imported oil in 2013 (China Energy News, February 2, 2014). However, GoG piracy so far only poses a limited threat to China's access to Angolan oil, as the shipping route from Angola to China usually goes southward to pass by the Cape of Good Hope instead of heading north to the epicenter of GoG piracy. Putting aside Angola, China's oil imports from other regional countries have so far been limited, as they accounted for only 4.5 percent of China's oil imports in 2013. [3] The limited flow of oil from the region indicates that piracy and armed robbery is unlikely to severely compromise China's energy security, as long as the pirates do not significantly expand their activities further south to the Angolan coast. [4]
While oil imports are still limited, there is a continued upward trend in Chinese investment in the oil and gas industry as well as bilateral trade with the Economic Community of West African States (ECOWAS) countries, which stood at $33 billion in 2013 (ECOWAS, June 10, 2014). Although relative latecomers, the three major Chinese state-owned oil companies China National Offshore Oil Corporation (CNOOC), China National Petroleum Corporation (CNPC) and China Petroleum & Chemical Corporation (Sinopec) have invested considerably in oil production in countries such as Nigeria, Gabon and others. The GoG region is also home to some of China's most important African trading partners, such as Nigeria, Ghana and Congo Brazzaville, with trade volumes of $13, $5.1 and $6.5 billion, respectively, in 2013 (UN Comtrade Database, 2014). Acts of piracy and armed robbery—particularly those targeted at drilling platforms, oil tankers or cargo ships—continue to threaten both Chinese investments and more broadly its commercial interests reliant on maritime transport links.
Known Attacks Involving Chinese Citizens in the Gulf of Guinea Since 2010
Date and Location

Attacks and Casualties

March 12, 2010,

Cameroon

Seven Chinese nationals onboard two fishing boats of the Chinese Dalian Beihai Fishing Company were kidnapped, but released six days later (Xinhua, March 18, 2010).

September 22, 2010,

Nigeria

A Chinese cargo ship was attacked, with one Chinese citizen seriously wounded and some of the goods on the ship stolen (Xinhua, September 25, 2010).

February 14, 2012,

Nigeria

A Panamanian boat with 22 Chinese crew was attacked and the Chinese boat captain was killed (China Daily, February 23, 2012).

April 28, 2012,

Togo

A Panamanian cargo ship with five Chinese on board was attacked (Global Times, May 4, 2012).

February 4, 2013,

Côte d'Ivoire

A French diesel tanker with one Chinese citizen onboard was attacked (Xinhua, February 5, 2013).

July 26, 2014,

Ghana

A Korean oil tanker with 12 Chinese nationals onboard was hijacked and was released on August 3, 2014 (IHS Maritime 360, August 4, 2014).
Tepid Chinese Engagement with Multilateral Initiatives
China's response to piracy in the GoG at the multilateral level has primarily been limited to its role as a permanent member of United Nations Security Council (UNSC). The UNSC has so far passed two resolutions on piracy and armed robbery at sea in the GoG, for which Beijing both times voted in favor. In response to the UN resolutions, a regional summit was finally held in June 2013 in Yaoundé, Cameroon, which agreed to create an Inter-regional Coordination Centre (ICC) to implement regional strategies for maritime security, along with a memorandum on maritime safety and security in the region as well as a code of conduct (UNSC, August 14, 2013).
Beijing recognizes that piracy in the GoG has "negatively affected regional peace and security" and prefers a regional solution, with the states concerned bearing the primary responsibility and necessary international assistance (UNSC, February 27, 2012; China News, February 28, 2012). This is in line with the current international response, namely, regional countries leading efforts to combat piracy with support from the international community.
Yet, Beijing's support to regional initiatives so far appears to be extremely limited compared to the EU and the United States. The EU set up the Critical Maritime Routes Gulf of Guinea (CRIMGO) initiative to complement regional anti-piracy initiatives, and the United States started the AFRICOM at-sea maritime exercises "Obangame Express" and its Africa Partnership Station (APS) program, which supports capacity building for anti-piracy missions in the region. By contrast, China has only donated $100,000 in 2013 to the West and Central African Maritime Security Trust Fund of the IMO, which oversees the implementation of the Code of Conduct agreed in Yaoundé (IMO, March 17, 2014). [5] China is also not yet a member of the G8++ Friends of Gulf of Guinea Maritime Capacity Building Platform, which aims to enhance coordination between international partners on capacity building activities in the region.
More Engagement on the Bilateral Front
China's efforts, relatively speaking, have been more visible on the bilateral front, primarily in terms of anti-piracy exercises and broadly defined military assistance, with the goal of enhancing the capacities of regional countries. Between May and June 2014, the Chinese navy for the first time made port calls at four countries in the GoG region—Cote d'Ivoire, Nigeria, Cameroon and Angola—during the sixteenth escort task force's visit to eight African countries (Nanfang Ribao, December 29, 2014). The Chinese task force launched the first joint anti-piracy drills with the Nigerian and Cameroonian navies to "improve capabilities to maintain maritime security and coordination in anti-piracy operation" (China Navy Online, June 4, 2014; People's Daily Online, May 29, 2014). These were also the first joint military exercises that China held in the GoG, which indicates increased awareness of security threats in the region and (hopefully), in the long term, paves the way for China's greater operational role in countering them.
Beijing has also directed its ever-growing foreign aid program at the GoG piracy issue, in particular with its military assistance and human resource development cooperation. For instance, Beijing donated a patrol boat to Sierra Leone, enabling the country to patrol its exclusive economic zone (EEZ). [6] Prior to this donation, China provided four vessels to the Sierra Leone navy since establishing diplomatic relations in 1987 (Defence Web, November 17, 2011). Benin also received a Chinese grant of four million euros ($4.8 million) for the purchase of a patrol boat in 2011 (Defence Web, November 17, 2011). Despite their small size, these donations have often been valuable contributions to local capacity building for countries such as Benin, whose navy only has five small patrol boats (IISS Military Balance Blog, February 28, 2014).
China's extensive human resource training cooperation for government officials and technical personnel from developing countries—1,951 sessions between 2010 and 2012—could potentially serve as an important platform to share its experience in anti-piracy and maritime administration with African counterparts (Xinhua, July 10, 2014). Sponsored by the Ministry of Commerce and Ministry of Public Security, a targeted training session on maritime law enforcement has been hosted at the China Maritime Policy Academy in Ningbo annually since 2008 (Xinhua, June 4, 2008; Xinhua, May 21, 2010). African officials from the GoG region have benefited from this program, which usually includes lectures on criminal investigations, countering piracy and armed robbery operations, emergency rescues, as well as visits to China's maritime law enforcement agencies (Bianfang Jingchabao, May 11, 2011; China Police Daily, July 8, 2011).
Additionally, the GoG region is becoming an increasingly important destination for China's commercial transfer of naval vessels. In recent years, Africa has grown as a potential market for Chinese exports given Africa's security demands as well as the comparative advantage of China's shipbuilding industry in cost vis-à-vis Western counterparts. This trend is more likely to be primarily business-driven, rather than related to any of Beijing's planned regional security approaches toward the GoG; however, it could have a significant impact on recipient countries' equipment capabilities.
Data from the Stockholm International Peace Research Institute (SIPRI) shows that 5 of the 20 countries receiving Chinese vessels between 2000 and 2013 are from the GoG region—Nigeria, Cameroon, Equatorial Guinea, Ghana and Sierra Leone. In 2012, the Chinese defense attaché to Nigeria expressed Beijing's interest in expanding defense cooperation given the security challenges in the GoG (The Punch, August 2, 2012). In the same year, Nigeria approved the purchase of two 1,800-ton Offshore Patrol Vessels (OPVs) from China, and the first one was officially delivered in November 2014 (Website of the Nigerian Navy; Xinhua, November 27, 2014). With these two ships, the largest and most advanced vessels in the Nigerian navy, Nigeria becomes the first nation in West Africa to operate Chinese warships; and they will carry out a wide range of missions, such as protection of offshore oil fields and recovery from oil spills. (Dragon TV, November 27, 2014; People's Daily Online, November 28, 2014). In 2012, Ghana commissioned four patrol ships built by the Chinese defense manufacturing company Poly Technologies to combat piracy, enhance fisheries governance and increase maritime security in its territorial waters (Business and Maritime West Africa, February 28, 2012; Ghana Web, October 13, 2011). Thanks to the buyer's credit extended by China's Exim Bank, the Cameroonian Ministry of Defense also signed a contract in 2013 with Poly Technologies to build two patrol craft (Journal de Cameroun, April 24, 2014).
Path Forward for Increased Chinese Role
Maritime insecurity in the GOG is another case that illustrates how the continued globalization of China's interests—in terms of the growing number of Chinese nationals, economic assets and activities outside China's borders—could factor into Beijing's foreign policy calculus (SIPRI, June 2014). Until now, the international community has preferred a common regional cooperation approach over a Somali-style UN-sanctioned international intervention, and this attitude is unlikely to change anytime soon unless the GoG undergoes a surge of attacks that neither the regional approach nor national capacities are able to handle. Against this background, China's growing yet limited overseas interest in the region helps explain Beijing's relatively low prolife in anti-piracy initiatives in the GoG.
So far, China's claim to support a regional approach to maritime insecurity in the GoG has not been substantiated with much action. However, cooperation amongst the GoG states is indispensable for a sustained solution. China vows to boost its support to the leading role by the African Union and other regional economic communities in safeguarding peace and security in Africa, and therefore should build on the momentum generated at the Yaoundé Summit to reinforce its cooperation with ECOWAS and ECCAS. In June 2014, China and ECOWAS agreed on establishing a strategic consultative mechanism to better implement their cooperation and identify five priorities, including capacity building, peace and security, the fight against terrorism and transnational crime (ECOWAS, June 18, 2014). This mechanism should be harnessed to discuss more institutionalized cooperation on the GoG.
Compared to external actors like the United States and the EU, China has not yet established any targeted programs with regional organizations or individual states in joint-exercise or capacity building, and its efforts have been mostly ad-hoc based. However, effective regional cooperation in the GoG entails well-coordinated international support that does not result in competition for security sources from individual countries. Hence, at least a minimum level of interaction or even engagement should be encouraged between China and other external actors. Exchanges of views, such as those on anti-piracy situations in the GoG between the commanders of Chinese and European task forces in their first joint anti-piracy exercise in the Gulf of Aden in March 2014, should be welcomed and further expanded (China Military Online, March 21, 2014).
Notes
For the numbers of instances of piracy and armed robbery, see Chatam House, March 2013.
The 25 gulf countries are Angola, Benin, Burkina Faso, Burundi, Cameroon, Cape Verde, the Central African Republic, Chad, Congo, Cote d'Ivoire, the Democratic Republic of the Congo, Equatorial Guinea, Gabon, Gambia, Ghana, Guinea, Guinea Bissau, Liberia, Mali, Niger, Nigeria, Sao Tome and Principe, Senegal, Sierra Leone and Togo.
Authors' calculation using data from China Customs, including the GoG countries Congo Brazzaville, Equatorial Guinea, Nigeria, Gabon, Congo Kinshasa, Ghana and Chad.
The case marking "the southernmost expansion of Nigeria's pirate gangs" occurred on January 18, 2014, when the Greek-owned MT Keral disappeared off the coast of Angola and was released off the coast of Nigeria more than a week later with 12,270 tons of its diesel cargo offloaded (Maritime Executive, March 15, 2014).
In 2013, Japan made the largest donation of $1 million and 100,000 pounds sterling ($152,000) (IMO, March 17, 2014).
Mehler, A., Melber, H. and van Walraven, K. (eds.), "Africa Yearbook: Politics, Economy and Society South of the Sahara in 2006," (Brill: Leiden, 2006), p. 174.